Chin Han is an actor who played Jia Sidao.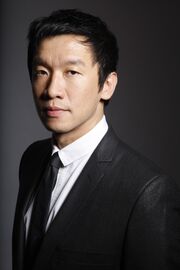 Ng Chin Han (born November 27, 1969), usually credited as just Chin Han, is a Singaporean actor of stage, film, and television whose career has spanned more than 20 years. He gained widespread acclaim while starring in Masters of the Sea, Singapore television's first foray into English-language drama.
In 2014 he appeared as Jia Sidao in Marco Polo.
Season 1
He portrays chancellor Jia Sidao of the Song dynasty.
His character died at the end of Season 1 and thus did not appear in the succeeding series.
Community content is available under
CC-BY-SA
unless otherwise noted.